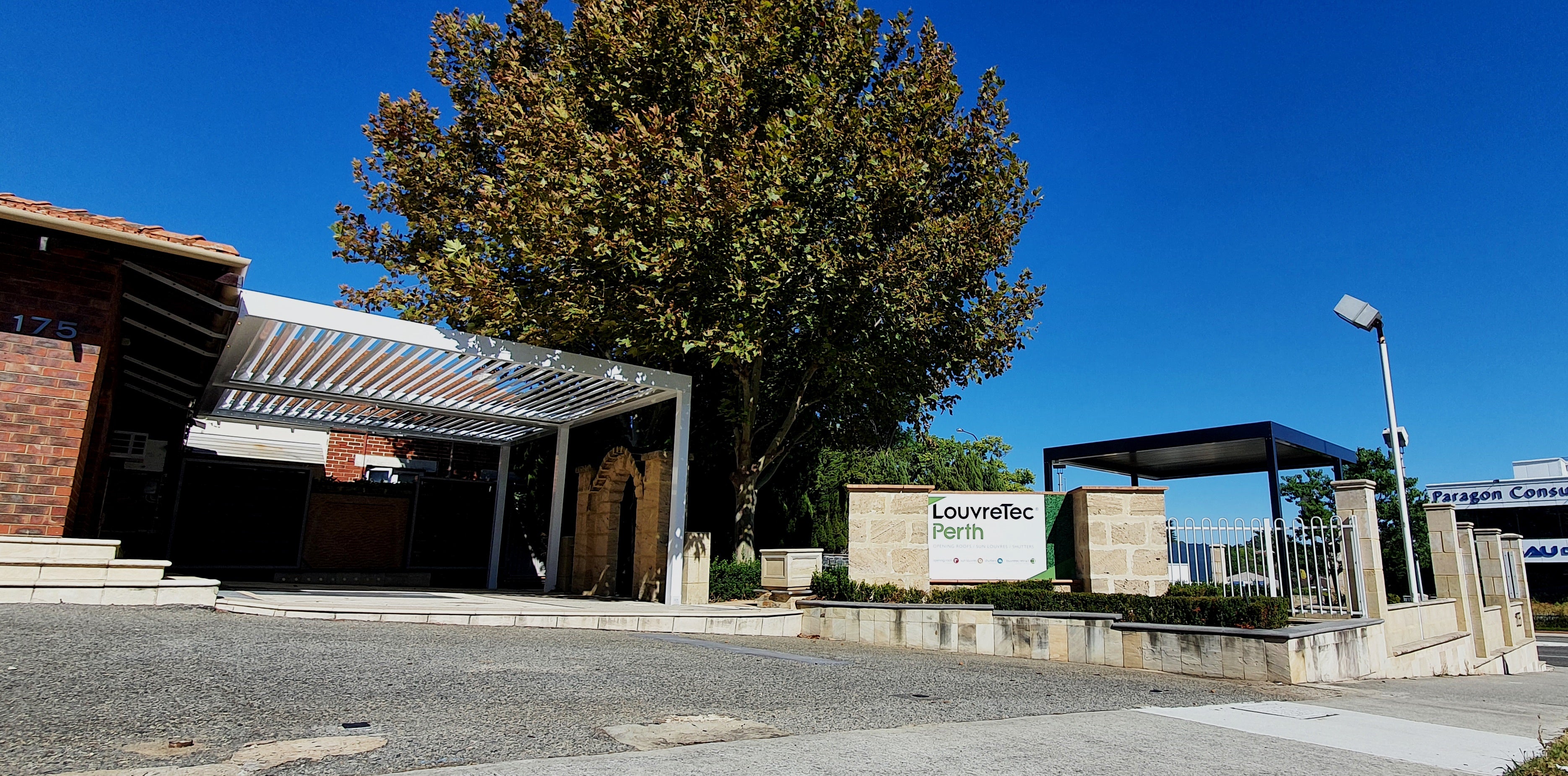 Visit our showroom today!
Louvretec Perth begin with the end in mind, working with you every step of the way until the desired end result is acheived.
The Process
Design Consultation: We will visit your site, or work from your plans & suggest the best design ideas and product in which to acheive your concept. All no-obligation of course! Quotation is sent to you. Manufacturing of your chosen Louvretec product begins. Installation of Product: All installations are by highly trained Louvretec installers.
Tried, Tested, Trusted: All products in the Louvretec range are engineered and tested.
The Green Scene: By installing a  Louvretec's Opening Roof, Sun Louvre or Shutter system  you can control the amount of daylight & Glare entering your home or building cutting air-conditioning requirements.
Product Features: The Louvretec Perth's product range can provide your home or building with ventilation. Let light flow through your windows which can decrease power costs. Let winter sun (which is passive solar heat gain) warm your home or building naturally. Provide your home or building with comfort control.
Our Values
At Louvretec Perth we share a common vision with you and your architect.  We create a seamless transition between understanding your building or home's environmental needs and practical applications. Quality Sun Control products is what we are about and what we do well.
Louvretec Perth was formerly known as Modular Shades.
Recent Perth Installations