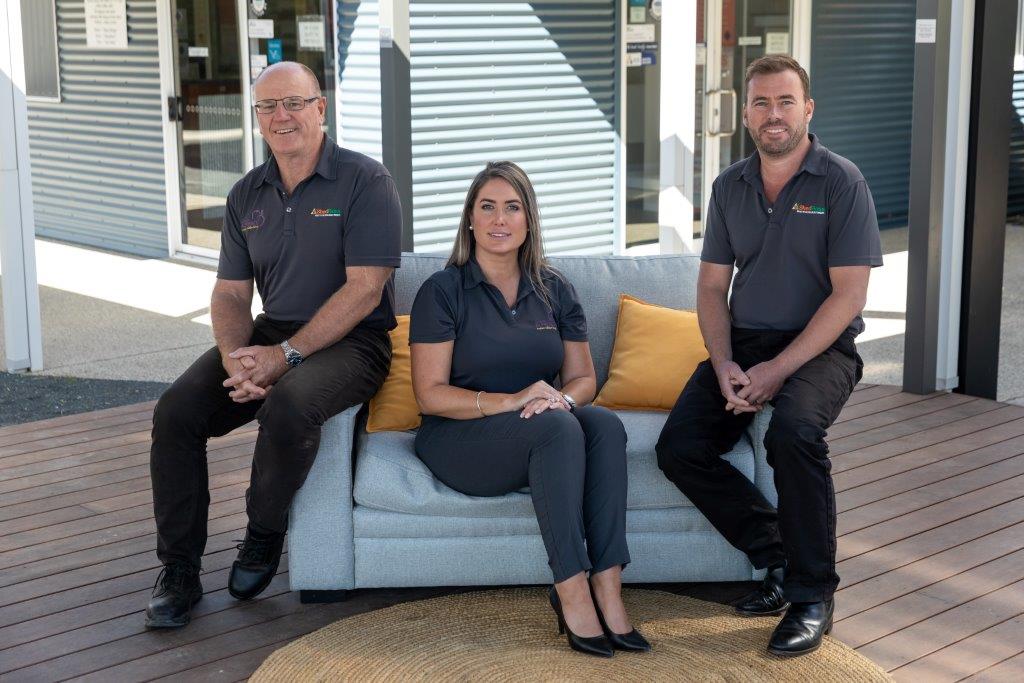 Albury
Location: Ultimate Alfresco is a Louvretec authorised dealer
Address: 380 Wagga Road, Lavington 2641, Albury
Phone: 02 6040 6555
Postal: 380 Wagga Road, Lavington 2641, Albury
Office Hours: Monday to Friday 9.00am until 5.00pm &
9.00am until midday Saturdays
Email: info@ultimatealfresco.com.au
Website: www.ultimatealfresco.com.au
Louvretec Albury is one our largest regional dealers in Australia & is owned and operated by Travis & Max of the Ultimate Alfresco Group. Travis & Max are locals of beautiful Albury and have a real passion for the region having seen its substantial growth over a number of years while operating in the building industry.
Ultimate Alfresco's extensive experience in the building industry and knowledge of every aspect of the local building process is combined with high quality customer service. The entire team are extremely customer focused and love to see the end results after working on a project with their clients.
"As the Louvretec dealer in the Albury region, we take a huge amount of pride in servicing our customers and helping them make the most of their home and outdoor area. We utilise our skills and experience to ensure projects are completed on time and to our customers' precise design requirements".
Conveniently located in Wagga Road, Lavington, the Louvretec Albury / Wodonga operation and surrounding areas include Wangaratta to the Alpine area and from Wagga Wagga to Yarrawonga. We are also often visiting and quoting in areas surrounding the Hume Highway, Monument Hill, Forrest Hill, Nail Can Hill, Pemberton Park, Lavington, Springdale Heights, Hamilton Valley, Norris Park & Glenroy, Splitters Creek, Ettamogah, Bowna, Table Top,Wirlinga, Lake Hume , Howlong, Jindera & Wodonga – the Louvretec Albury operation serves the needs of residential, rural and commercial customers.
Ultimate Alfresco's extensive Louvretec display showcases the product range including an exciting selection of motorised opening roofs and sun louvre systems – right here for you in Albury. They will work with you to make your design and vision a reality. The team would love to chat with you. Get in touch and book your complimentary design consultation, and speak with our team of experts.
OUR PERSONAL DESIGN CONSULTATION: We believe in creating your ultimate alfresco area just for you. In this meeting we discuss your vision, uncover your needs, and discover your alfresco dining dreams so that we can tailor our designs to match.
PROJECT ESTIMATE OF COST: We will create an estimate of the cost of your project. Any costs that we anticipate being required to make your dreams a reality, we will make them clear to you. Transparency is key.
DESIGN AND PLANS: Now it's time to put your ideas onto paper. Do you have designs from an architect? We work with them. Don't have plans yet? We are always more than happy to provide our clients with professional designs. At this stage we turn your concepts and ideas into concept drawings or plans and begin turning them into your dream alfresco area.
PRACTICAL COMPLETION OF YOUR PROJECT: After completing all of the building, construction and clean up work, we will contact you to arrange an inspection. We want to make sure that you are absolutely 'wowed' by the results and can start enjoying a fabulous future of entertainment and relaxation in your new outdoor space
Louvretec Albury Testimonials – A big thank you to the whole team
"We had a blank space and wanted something a little different and with the ability to create a soothing breeze. We are very happy with the final result. We would recommend Ultimate Alfresco to family and friends." - Craig & Maureen French, Lavington NSW
Recent Albury Installations