Welcome to Louvretec's Technical section.  
If you're an architect, a builder, an engineer, a landscape designer or anyone keen to obtain technical details about our products, you're in the right place. All of the information you require right across the Louvretec product range is at your fingertips.  
Dimensions, specifications, materials, wind zones, maintenance, warranties - all of this and more is available through a series of downloadable PDFS and documents. They'll take you deep into the Louvretec product range and give you the specialised information you need if you're drawing up plans, building or designing.  
Can't find what you're looking for? Get in touch with your nearest Louvretec branch and we'll be happy to help you track down what you require. It's our job to make your job easier. So please contact us for more details on the Louvretec products you want to incorporate into your outdoor design.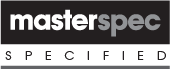 Click here to download the Louvretec branded worksections from Masterspec 4381L Louvretec Opening Roofs & 4522L Louvretec Sun Louvre Systems
↑