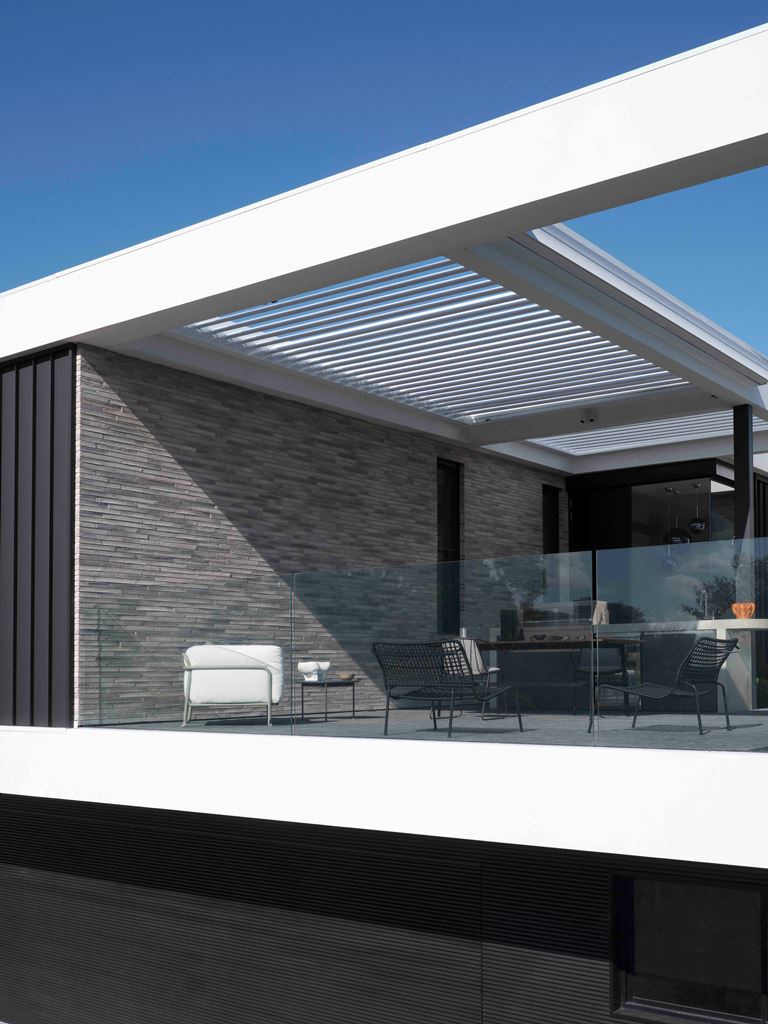 Make the most of the Sydney sun. Protect in Summer, Enjoy in Winter.
The team at Louvretec Sydney look forward to working with you to create your outdoor living space. Every Louvretec Sydney installation is bespoke in order to blend beautifully with your home or building.
Enjoy additional living areas with the installation of an Opening Roof. With 8 different styles of Opening Roofs to choose from depending on your wind zone including the new Retractable Opening Roof.
Louvretec Sydney will assist you with your options and style requirements.
New spaces add to your home in so many ways, giving you more room to relax, entertain or just take in the moment.
Louvretec Sydney's sun louvre and shutter range will provide you with sun and privacy control and aesthetic.
Installation is carried out by qualified Louvretec installation experts, who pride themselves on the finished result and are often complimented on their clean operational methods.
Available right here in your neighbourhood Louvretec Sydney covers Sydney city, Eastern suburbs, Surry Hills, Vaulcuse, Rose Bay, Bondi, Coogee, Maroubra, Cronulla, Sans Souci, Southern Sydney and Western Sydney.
Contact us today for a no obligation site visit or design ideas & a free quotation.