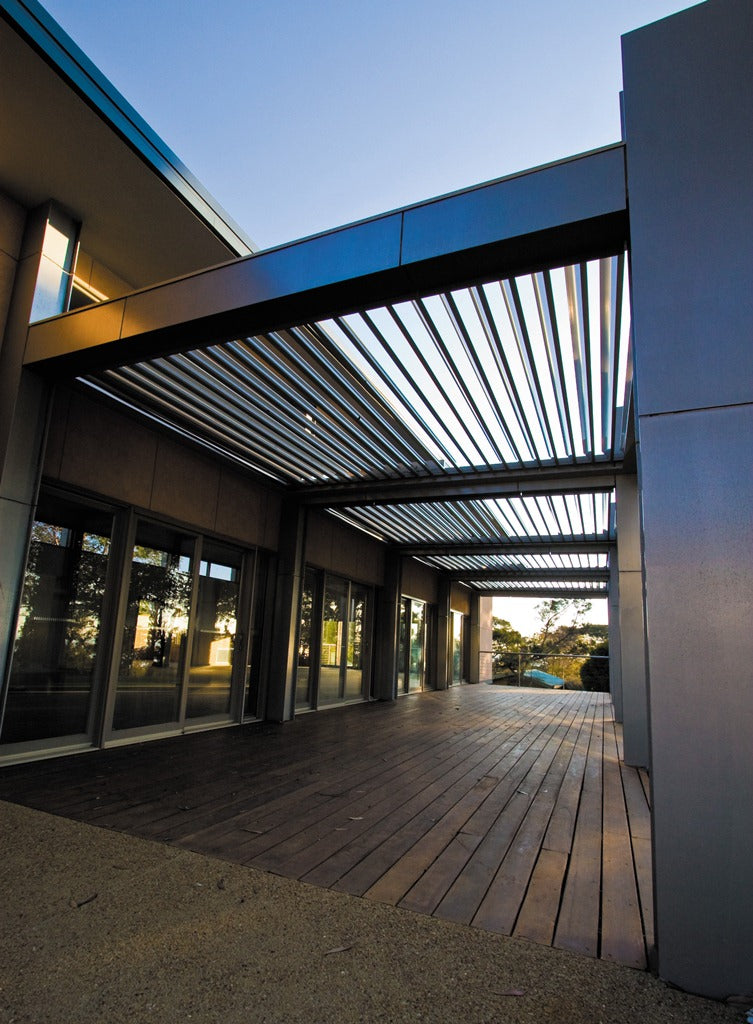 Louvretec Melbourne is your one stop shop for designing, manufacturing and installing the entire Louvretec product range for all Melbourne metro, country and regional areas. Louvretec Melbourne has extensive indoor and outdoor display areas and a very experienced sales team.
Make entertaining guests and family members easy and make every area of your home accessible. With a push of a button, Louvretec Retractable Opening Roofs can extend across your patio, providing comfortable shade from the elements. 
With a wide range of colours, they can custom design a retractable system to match your home. You can either blend it seamlessly with your home so it looks like it's always been there, or make an architectural statement. It's up to you.
Drop in and bring your plans to see how our friendly team can design that perfect solution for your entertaining or sun protection needs.