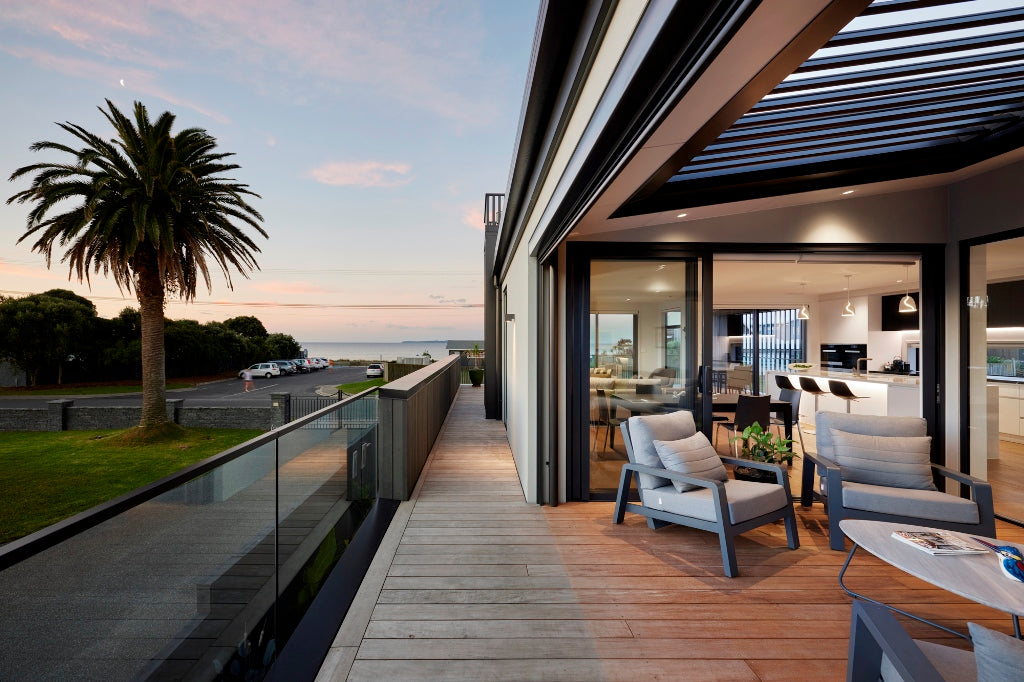 Bay of Plenty
Location: Mount Maunganui 3116
Address: 15 Newton Street, Mount Maunganui 3116
Phone: 07 574 6040
Postal: PO Box 88, Tauranga 3140
Office Hours: Monday to Friday 8.00am to 5.00pm
Email: office@louvretec.com
Louvretec Bay of Plenty is locally owned and operated and servicing the complete Bay of Plenty area from Waihi to Opotiki and to Turangi in the south.
The Mount Maunganui premises are the head office, base, showroom and display area for all the franchisers operating under Louvretec Central. It has three dedicated design and sales personal, an inhouse Architectural Designer, a fleet of mobile installation vans and back up staff for all aspects of Louvretec repertoire.
With over 12 years of experience with Louvretec product, they offer a no obligation site visit to work closely with potential clients to arrive at the best choice to meet your needs. By working with you on your site from the design stage they will ensure the most effective solution in terms of architectural style to suit your home and to fit your budget and desired usage goals.
Installation is carried out by qualified Louvretec installation experts, who pride themselves on the finished result and are often complimented on their clean operational methods.
Call or email Louvretec Bay of Plenty today to arrange an appointment with a member of their design team either on your site or home, or if only at plan stage at the Mount Maunganui showrooms.
Recent Bay Of Plenty Installations